Marketing Essentials for Innovators: Pennovation x Publicize Speaker Series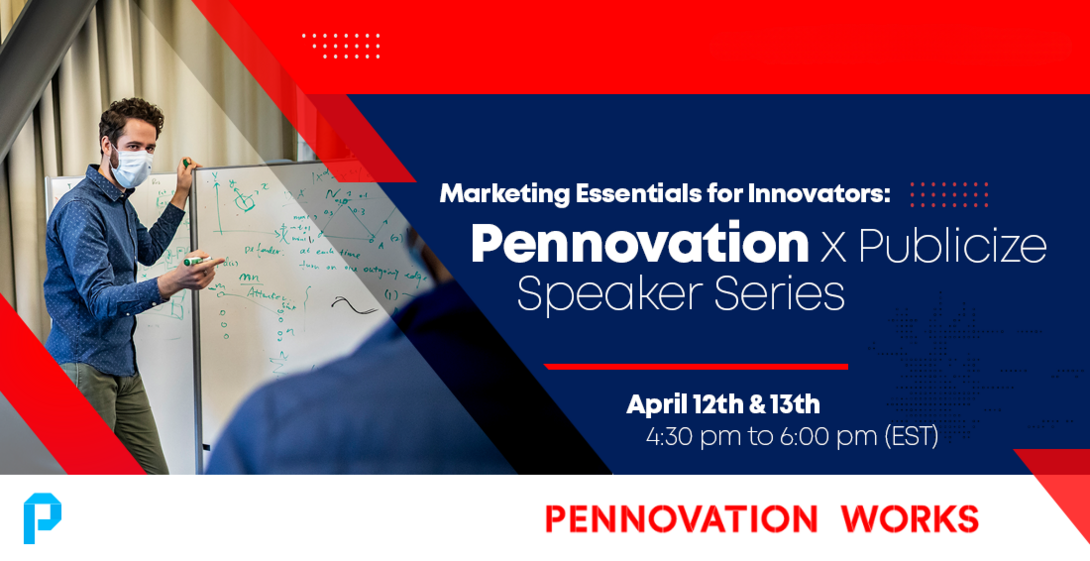 This two-day event brought to you by Pennovation Works and Publicize will cover the topics of Digital Marketing and Growth, Leadership & Company Culture, Media & PR, Commercialization of Tech, Fundraising, and Innovation. Speakers include industry leaders that have supported Facebook, Eventbrite, IBM, and Motorola as well as IGN!
Agenda to be released in the coming weeks.
See below for confirmed Publicize Mentors hosting Speaker Series sessions:
Michael Redd, Co-Founder, TwentyTwo Ventures. Michael is a former NBA All-Star and Gold Medal winner for USA Team in the 2008 Olympics in Beijing. He played in the NBA for 12 seasons and is now an investor and entrepreneur.
Sean Ellis, coined the term "Growth Hacking." Sean is a marketing expert who has held leadership positions at companies like Dropbox, LogMeIn, and Eventbrite. He is known for his work in developing and popularizing the concept of growth hacking, a marketing technique that uses data and creativity to rapidly scale businesses.
Shernaz Daver, Operating Partner and Chief Marketing Officer, Khosla Ventures. Shernaz is a seasoned marketing executive who has worked at several Fortune 500 companies, including Apple and Nike. She currently leads marketing at Khosla Ventures, a venture capital firm that has invested in companies like Affirm, DoorDash, and Square.
Madeline Littrell, CEO Communications, Intel Corporation. Madeline is a communications executive who has worked at several large technology companies, including IBM and Motorola. She is currently the CEO of Communications at Intel Corporation, where she oversees the company's global communications strategy.
Anurag Harsh, Global Chief Data Officer, Holcim Group, which had sales of 26.7 billion in 2019 and In the 2020 Forbes Global 2000. Anurag organized Ziff Davis' purchase of Mashable ($50 million) along with IGN (one of the biggest gaming networks) after a private equity firm purchased the company and named him a co-founder.
Laura González-Estéfani, CEO & Founder, The Venture City. Laura is a venture capitalist and entrepreneur who has invested in over 100 companies through her firm, The Venture City. She was one of the first employees hired by Mark Zuckerberg at Facebook, where she spearheaded international growth in Silicon Valley and throughout Europe and Latin America. Prior to Facebook, she held management roles at eBay and Siemens and co-founded a digital tourism platform in 2000.
Details
Wednesday, Apr 12 2023 – 4pm to Thursday, Apr 13 2023 – 6pm
Marketing Essentials for Innovators: Pennovation x Publicize Speaker Series