JPOD 101: Virtual Info Sessions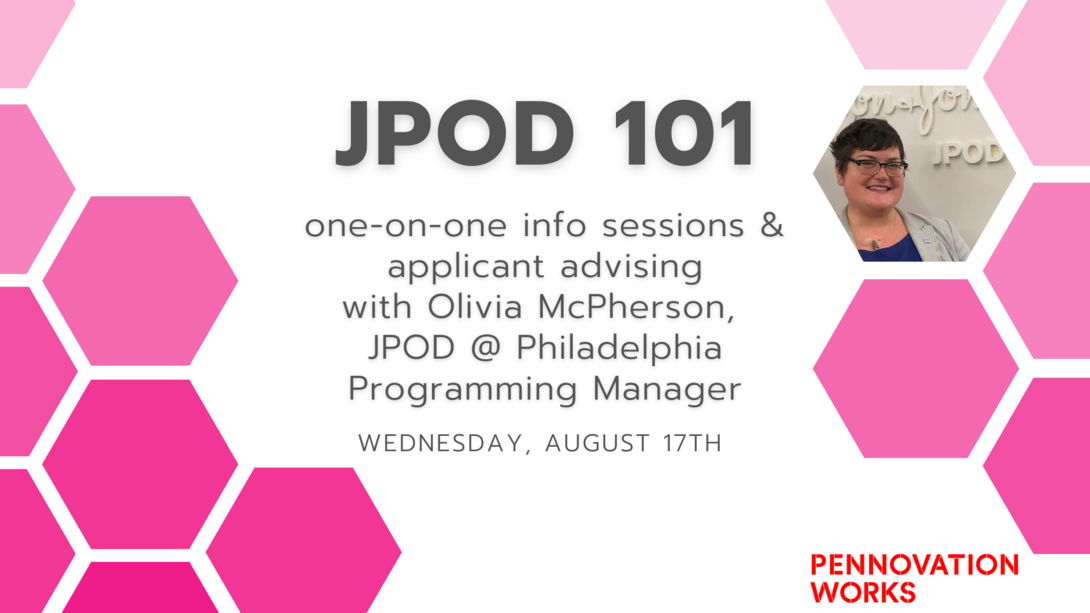 Sign up to meet with Olivia McPherson, Program Manager at JPOD @ Philadelphia to learn more about JPOD @ Philadelphia's program, benefits, and application process.
The JPOD, located within the University of Pennsylvania's Pennovation Center, a five-year-old full-service business and technology incubator, is a networking hub which includes a secure telecommunications conferencing system to connect regional innovators to the Johnson & Johnson Innovation network.
The goal of the JPOD is to identify and accelerate the development of early-stage healthcare solutions from the Philadelphia region's life science ecosystem that address significant unmet patient and consumer needs in medical devices, pharmaceuticals, consumer and health technologies.
The JPOD will also support those innovators with training, mentoring and networking programs designed to equip them with a mix of resources to help enable their success.
Details
Wednesday, Aug 17 2022 – 1 to 3:30pm
JPOD 101: Virtual Info Sessions
Office hours will be hosted virtually