2021 Pennovation Accelerator Pitch Day [Virtual]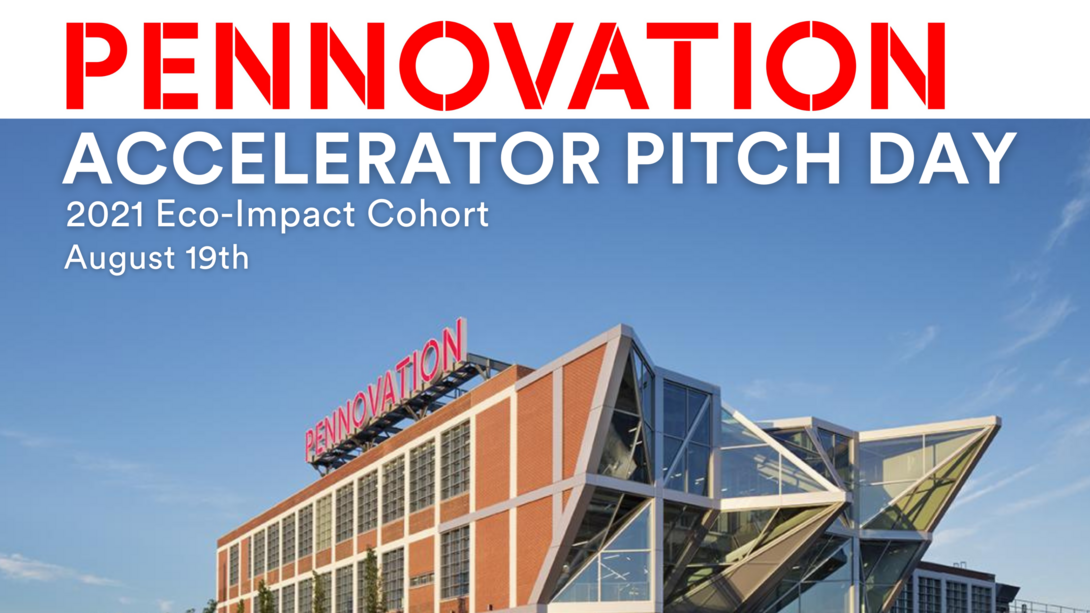 Please join us for the culminating event of the 4th annual Pennovation Accelerator!
The Pennovation Accelerator invites a cohort of local startups to engage in a six-week program to develop their business strategy and cultivate their network.  Cohort companies participate in weekly educational sessions presented by subject matter experts.  Each company is paired with an experienced mentor to advise them on their journey. In addition, curated networking opportunities help companies make connections into the larger Philadelphia entrepreneurial community.
This year, the Pennovation Accelerator concludes with a Pitch Day where companies pitch to mentors, investors, and peers!
The Pennovation Eco-Impact Accelerator cohort is made up of six companies that share a common mission to create products or technologies that have a positive impact on the environment. By solving problems related to sustainability, energy production, climate change, urbanization, agriculture, waste reduction and recycling, among other global challenges, these companies also aim to have social impact and better our communities and the world. 
You can read more about the 2021 Pennovation Accelerator cohort here. Download the program here.
Details
Thursday, Aug 19 2021 – 10am to 12:30pm
2021 Pennovation Accelerator Pitch Day [Virtual]