2021 Pennovation Accelerator Names Two Winners: REGO and Shinkei Systems
On Thursday, August 19th, the Pennovation Accelerator held their virtual Pitch Day, the culminating event for the six-week program focused on business development. In case you missed it, you can find a recording of the event here!
Each of the six cohort companies - A.Briner, ATP-PA, REGO, Shinkei Systems, The Sun and Star Collective, and TransMira - presented an impressive 5-minute pitch to a virtual audience of over 50 people, followed by questions from a panel of judges:
Adler Archer, Senior for Strategic Initiatives, Office of the Dean, Whiting School of Engineering, Johns Hopkins University
Rick Genzer, Director of Investments, IT Ben Franklin Technology Partners
Catherine Griffin, Founder and CEO, ImpactableX
At the conclusion of the six pitches, the judges and Pennovation Accelerator review committee deliberated on the winners. In the meantime, the audience heard from Pennovation Accelerator Alumni Speaker, Julia Anthony, founder, president, and CSO of SOLUtion Medical. SOLUtion Medical participated in the 2020 Accelerator and was awarded Best Pitch at the 2020 Accelerator virtual Pitch Day.  
After the deliberation, two winners were announced:
REGO is the overall 2021 Pennovation Accelerator Winner, based on engagement in the program, growth over the six weeks, and their final pitch. REGO was awarded a $5,000 cash prize, a 6-month Pennovation Center membership, and an accounting startup package sponsored by PCI Ventures' partner, Stephano Slack.

REGO is a door-to-door marketplace that simplifies online consignment and donation to prevent usable furniture from ending up in a landfill. Josh Mastromatto, Founder and CEO of REGO delivered their pitch.
 

Shinkei Systems was awarded Best Pitch! They received a 6-month Pennovation Center membership, and an accounting startup package sponsored by PCI Ventures' partner, Stephano Slack.

Shinkei Systems builds robotics that minimizes fish waste and multiplies their shelf-life. 1 in 3 fish caught make it to a plate. Stock mismanagement is a $50B problem in the US alone. The company automates traditional workflows that can generalize hardware and exponentially improve shelf-life. Shinkei Systems' CEO, Saif Khawaja, delivered their pitch. The Shinkei Systems team also includes Benjamin Abt, CPO, and Zhifei Shen, CTO.
Leading up to Pitch Day, the cohort participated in six weeks of programming to develop their business strategies and cultivate their networks. Here is a quick look at each week's programming topics:
Week 1: Market Assessment
Week 2: Business Plan
Week 3: Building a Team
Week 4: Branding & Storytelling
Week 5: The Ask
Week 6: Pitching
With weekly workshops led by subject matter experts on Monday mornings, optional office hours on Wednesdays, and pitch practice and networking opportunities on Thursday afternoons, the teams all made great strides in a short time developing their business strategies and refining their elevator pitches. 
The cohort learned from a variety of speakers and mentors across the Pennovation Works network, including:
Scott Fishman, CEO Envisage and angel investor with Robin Hood Ventures, on target market and competitive landscape analysis
Christine Galib, Senior Director of Programs at The Ion Houston on developing a business plan
Vikram Ramakrishnan, Investor at First Round Capital on team formation, creating a positive work culture, and building a broader team of advisors
Taylor Durham, Associate Director of Communications at Venture Lab on branding and storytelling for startups and,
Melissa Goodall, Senior director of Penn's Environmental Innovations Initiative on the call to action portion of a pitch
The cohort received pitch feedback from the PCI Ventures and 76 Forward and Pennovation Works teams; Joy Levin, Founder and President, Allium Research and Analytics; Mark Trabbold, SVP, Strategic Initiatives Group BFTP; Brett Topche, Co-founder and Managing Director at Red & Blue Ventures; Laurie Actman, Chief Marketing, Communications and Program Officer at Penn Center for Innovation; Althea Stillman, Associate Director at IP Group Inc.; and Forbes Huang, SVP, Head of Corporate Development at Gyroscope Therapeutics, Executive in Residence at Penn Center for Innovation, Wharton Executive MBA Candidate.
For a full list of mentors and speakers who supported the program, check out our 2021 Pitch Day program! We are tremendously grateful for everyone involved, very proud of the cohort's progress, and cannot wait to continue to support the growth of these six companies.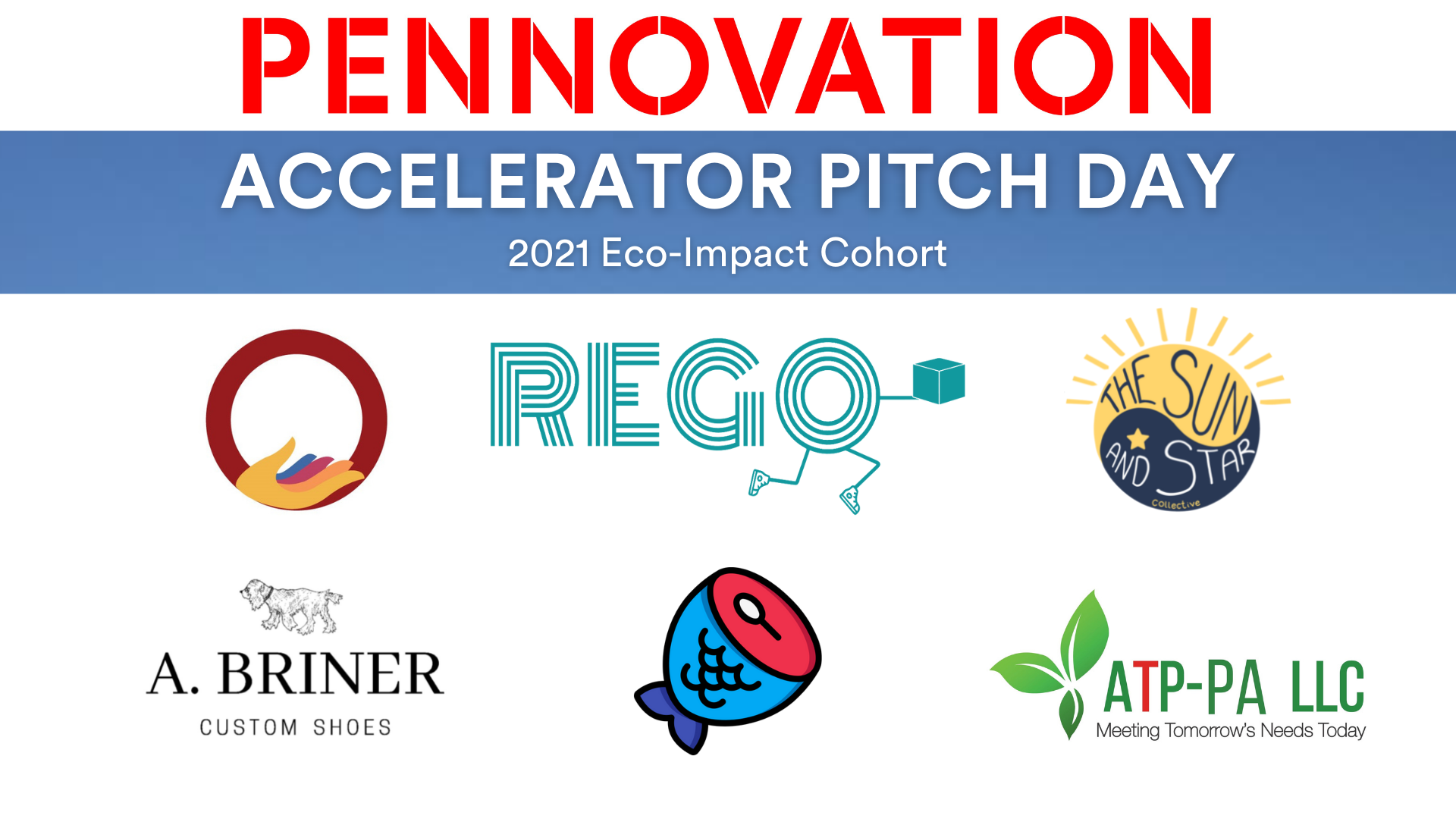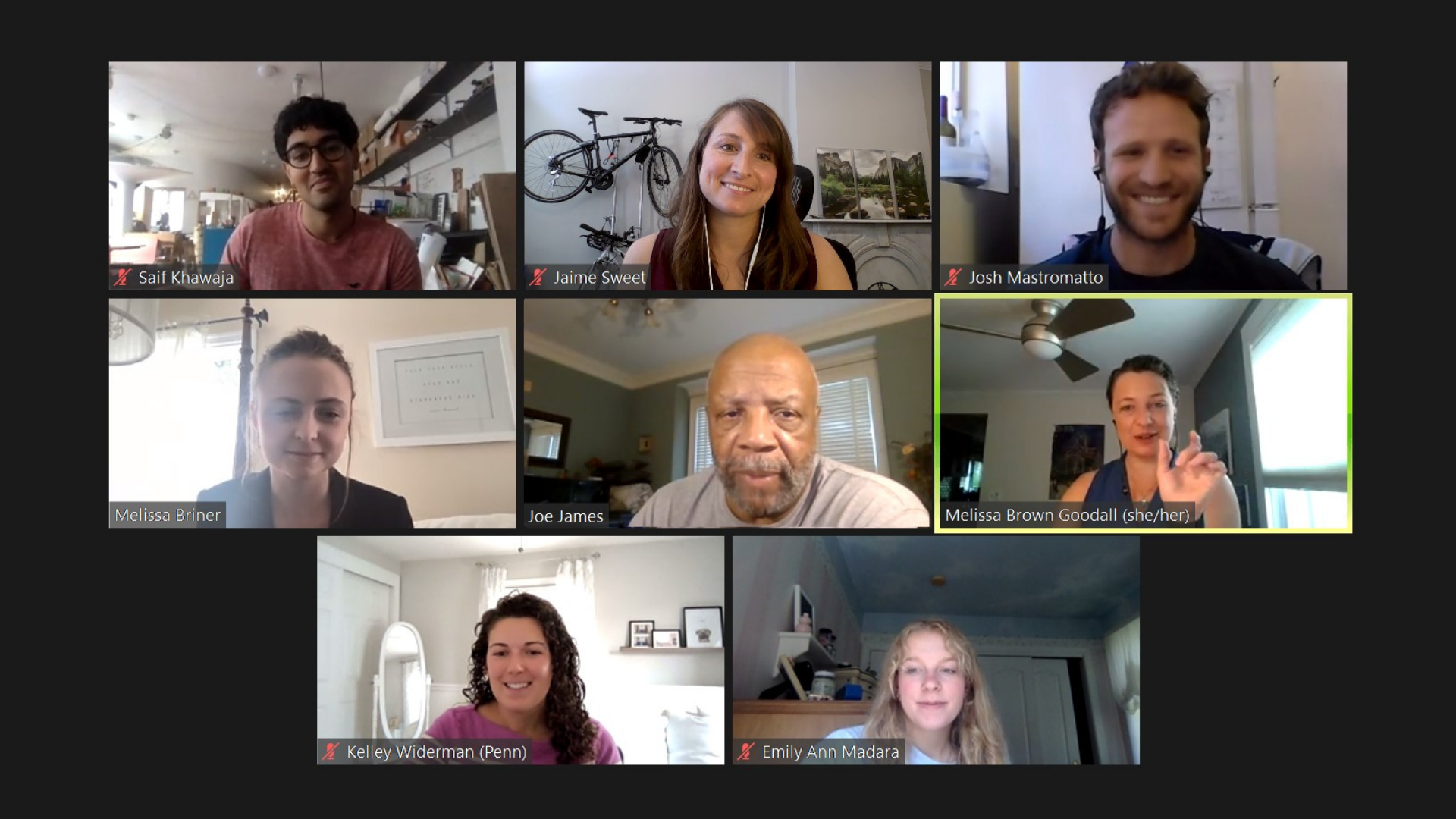 Melissa Brown Goodall and Kelley Widerman of Penn's Environmental Innovations Initiative introduce themselves to the cohort before Melissa's presentation on The call to action portion of a pitch.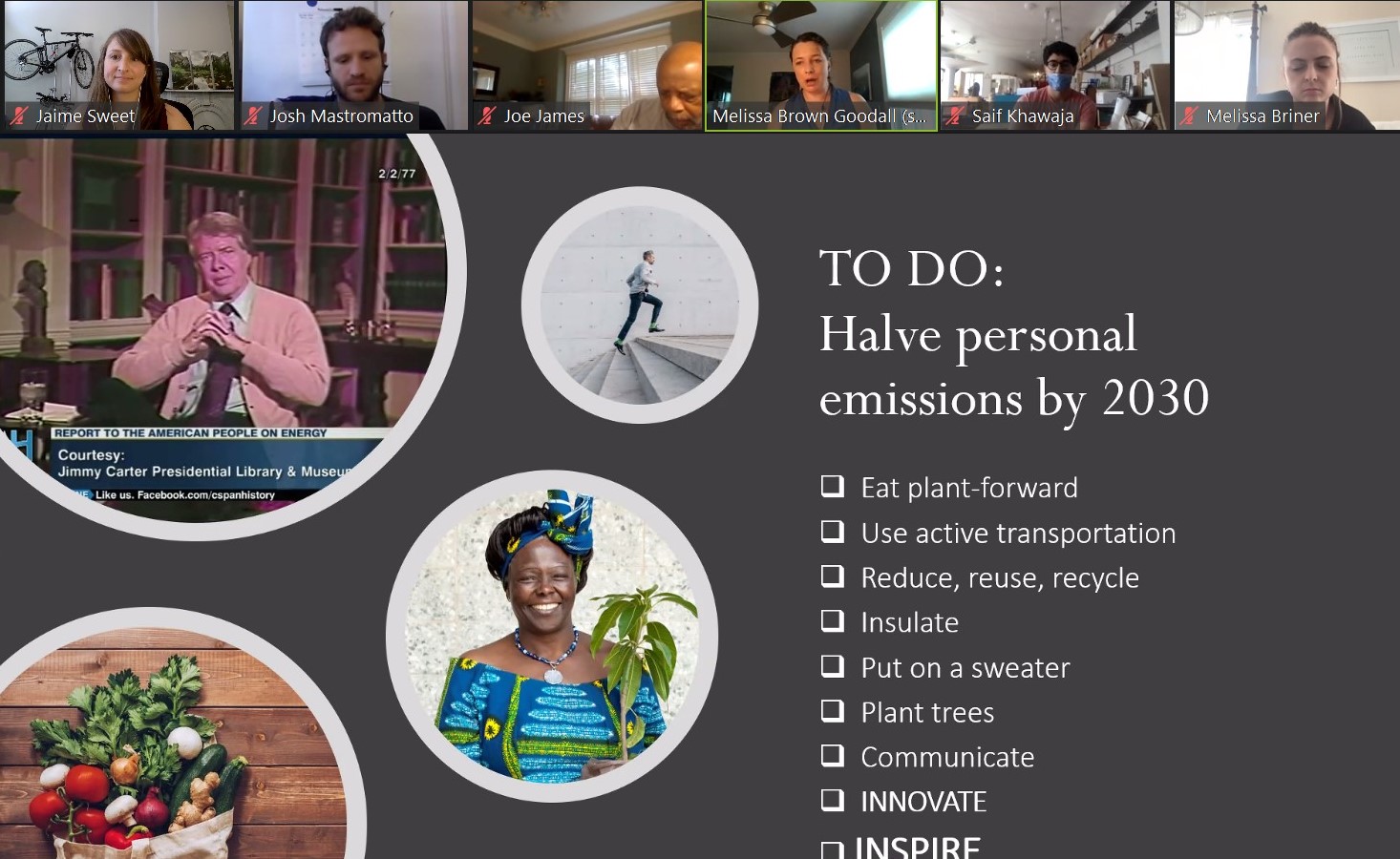 Melissa Brown Goodall presents on the call to action section of a pitch during the fifth week of the program.
 
Below, Founder and CEO of REGO, Josh Mastromatto answers questions from the judges following his pitch.